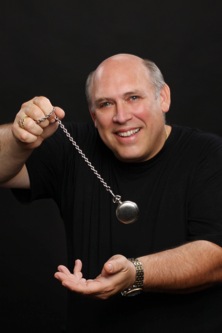 My Bio


My name is Don and I am certified through the National Guild of Hypnotists as an Advanced Certified Hypnotherapist. I also attended a hypnotherapy school sanctioned through the state of Virginia and graduated as a Master Hypnotherapist, and have since gone on to become a professional Master Stage Hypnotist through the mastery of Mr. Don Mottin.

I first became interested in hypnosis in the early 1980's while living out in California. I went to see Pat Collins who was known as "The Hip Hypnotist" down on Sunset Blvd. at her night club, her show was fantastic, at that point I was hooked on hypnosis.

I then did a 3 day crash course on hypnosis over 20yrs ago out in Los Angeles. Was I ready to do anything? Well no, not really, outside of trying to amaze a few friends at private parties. It just wasn't enough practical hands-on experience. I then met Mr. James Ramey and Kay Walkinshaw who combined had over 40yrs of experience with hypnosis and I decided to get my training through them as they were affiliated with the National Guild of Hypnotists (NGH). Needless to say they were excellent instructors and I owe them much appreciation and thanks.